I will capture your wedding in a beautiful fine art style but with a natural, relaxed documentary approach to blend in with your day and capture natural moments as they happen. Dreamy softness, hazy light, delicate tones and a flattering feel to every wedding I photograph.
Creative couples that care about having a relaxed day are very attracted to my style. Suitable for summer or winter weddings. Gentle, natural posing style that will relax even the most camera shy couples. I am happy to include a few key family portraits too.
 .
Please get in touch to find out if your date is available: …. 

hello

@naomikenton.co.uk
.
Based between The Cotswolds, Hampshire and Wales, I cover all of the UK and worldwide for weddings.
I am honoured to have won a competition to train under Erich McVey and Pearl & Godiva in Italy 2015.
I have also invested in my skills and have trained in fine art photography under the world's best wedding photographer Jose Villa in Mexico 2013.
I shoot a charity mission project (non-paid client commission) each year for Dogs Trust and The Worldwide Veterinary Service – and have photographed for them all over the world. 
I run my own workshop 'A Beautiful Way' each year, to train and mentor other photographers in my unique style. I am also grateful to be regularly featured in magazines and blogs all over the world for my couple's real weddings and editorial features.
.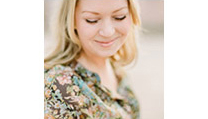 .
"Naomi was so friendly and calming throughout the day, it was lovely to have her there and our guests loved her. Many commented that we were lucky to have such a lovely friend shooting the wedding – we had to explain to them that she was a photographer we'd hired and they were amazed! A couple of our friends have now booked her for their weddings!"
.
"THANK YOU! What can I say except an absolutely huge thank you for Saturday. You were perfect in every way and one of the sweetest people I've ever met.  It was so so lovely to meet you and I can't thank you enough for being so patient with my crazy family!"
.
"Just a little note before we send our proper card, to thank you so much for Saturday. You made us feel so relaxed throughout the day. The photos are so beautiful we are completely blown away, thank you!" 
.
"I just wanted to send you a quick email to say thank you so much for coming to our wedding and capturing our day. We can't wait to see the finished photos, even the couple I saw on your camera on the day looked amazing! Your style of photography is so beautiful! Also you and the videographer worked so well together on the day that we were completely relaxed in front of the camera." 
.
"Oh my word. They are absolutely beautiful! We've never seen such beautiful photographs of us before! Thank you so much. You've captured us brilliantly, and I'm totally in love with a few of just Sarah too. Our iPhone backgrounds are already changed!"
.
"I absolutely LOVE the photos!!! They are so beautiful! Thank you so much!!! I now know what you mean by the golden light hour!!! They really are amazing so thank you. I was a bit nervous about being photographed, but I really do love them. Thank you!!!!!!"